Databases & Utilities. - Access - SQL - VB6/Dot Net
Having a custom database / Utility built doesn't need to be expensive but if you are going to invest in a database then you want to be sure that it pays for it's self over time.
Ancom have a proven track record in database and application development ranging from small access databases to large VB6 and dot net applications.
We have developed efficient bespoke applications for companies of various business backgrounds and sizes.
We employ some simple targets for development projects. Primarily we want to achieve the functionality required by the customer, so with your help we identify key business processes. We incorporate this functionality into an intuitive and user friendly layout.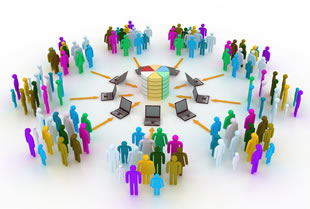 We choose the appropriate program platform. Automate processes, workflows and document production when possible and reduce opportunities for user error.

The result is an easy to use program that saves you time and money whilst eliminating error. When this is accomplished it is quite possible to see a return on investment within 6 months!
Don't take our word for it, check out our database or utility case study. References are available!