Affordable & Flexible Professional Support
Established since 1997
Database Design & Support Specialists
Microsoft Certified Support Engineers
Small & Medium Business Specialists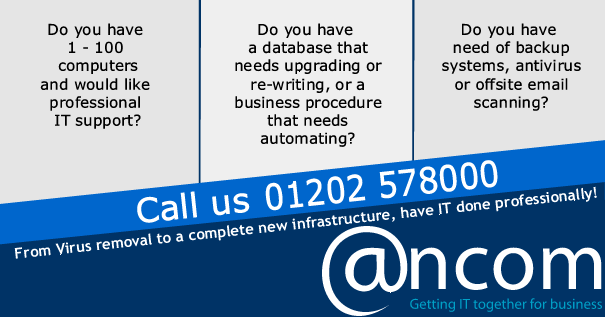 Ancom offer a full range of IT support services in Poole, Bournemouth Dorset and also support businesses nation wide. There is a menu on the right for a brief description of our IT services and there are menu Links at the top of the page for Databases, Support and Consultancy. Please do phone us to discuss any of our services in more detail.